Crucial Components to Consider Before Buying a Rock Crusher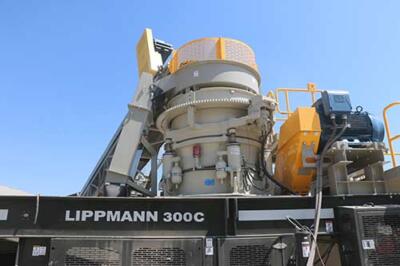 Choosing the right rock crusher for your company's needs is both a significant decision and a financial commitment. We're here to help. Starting the buying process armed with all the information is critical for your best result.
Let's dig in and answer some questions about what your new rock crusher will need to accomplish.
What Types of Rocks will it be Crushing?
All rocks are not created equal. They have different hardness, abrasiveness, moisture content, and of course, size. Understanding the characteristics of the rocks you're crushing will make a few machines stand out and take some out of the running.
How Many Rocks will be Crushed?
What are the project's production capacities? Think about how many tons of material you need to crush daily and what rock crushers can produce those numbers. A too-small crusher will hold back the project – along with significant profits while limiting your company's growth. A machine larger than you need brings with it added expenses and no additional value. The correct crusher is vital to efficient operations. It keeps the job moving forward with fewer bottlenecks along the way.
Will Your Rock Crusher Need to Move or Stay Put?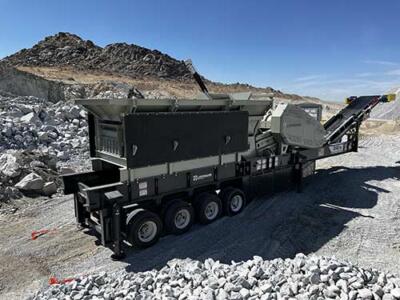 Is it going to be in a quarry on a project for many years to come? If so, chances are, a stationary crusher is for you. If you're going from one job to another, a portable or mobile crusher is what you'll need.
A portable or mobile crusher offers flexibility, easy transportation, and the ability to get as close as possible to the rock source, which helps with the costs of loading and moving large materials at the project site.
Is the Crusher You're Considering Known for Durability?
Buying a rock crusher that isn't genuinely durable is like taking a hike in flip-flops. It just doesn't make sense. Investing in a quality machine made from superior materials will help it withstand a rock crusher's everyday demanding conditions. Durable machines are less likely to break down or need frequent repairs, minimizing downtime and increasing efficiency.
What About an Eco-Friendly Rock Crusher?
We all know that being environmentally conscious is at the top of many companies' lists to offer their clients. Features like fuel consumption, low emissions, dust containment, and reduced noise levels will help your company comply with environmental regulations while giving your organization an eco-friendly reputation.
A Crusher to Suit Your Needs
So, we've talked about what your crusher must accomplish, now, let's review the three most common types of rock crushers out there and which one may best fit the bill.
Jaw Crusher
Jaw crushers are widely used in many industries, are meant for primary crushing, and can handle all material types from hard stones to soft rocks, including granite, quartz, sand & gravel, and limestone. They work well at sites where the main goal is to condense the raw material to a manageable size. Jaw crushers are versatile and can be used at mines, quarries, and recycling jobs.
Impact Crusher
An impact crusher, sometimes referred to as an HSI (horizontal shaft impactor), or a VSI (vertical shaft impactor), uses impact force to crush the rock. It's suitable for various materials, including soft and medium-hard rocks. An impact crusher typically can be found in the quarry and recycling industries in both primary and secondary crushing applications.
Cone Crushers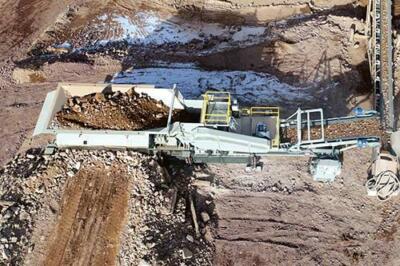 Cone crushers use compression crushing and are frequently used for secondary and tertiary crushing stages. They feature a speed, throw, and crusher chamber profile combo, making for higher capacity and better product quality. Cone crushers can handle a wide range of materials and are used in mining, and aggregate production.
Remember: Each type of rock crusher has its advantages and restrictions. Choosing the best one for your site-specific needs depends on many factors, like the type of rock, production capacities, and mobility needs. When you pick the correct machine, your operators are more effective, and your bottom line will thank you.
Consulting with the industry experts at Lippmann, who have been crushing it since 1923, will help you select the most appropriate, affordable rock crusher for your company. Check out our website, find a dealer near you, contact us online, or give us a call at 800-648-0486, and we can get your rock-crushing conversation started.